Kashmir valley under siege since 5th August 2019. In the Summer of 2019, New Dehli unilaterally revoked the semi-autonomous status of India-Administered Kashmir, paralyzing an entire region and all of its people.
Almost 300 days since then, Then Himalayan region has been on the edge summer has turned into autumn, and autumn has quickly drifted into winter, and Kashmiris are facing their worst fears every day.
The disputed region has split into two union territories. People say they are struggling to come to terms with a new reality. One where they robbed of their identity as well as their demographics.
Story of Woman and her son
The Indian government's communications blackout has left no one untouched. About 30 Kilometer north of Srinagar a Kashmiri woman Zahida Jahangir holds her 2-month -old son Muhammad Taimor was born premature and put on a ventilator in a children's hospital while Zahida was receiving treatment in another hospital. Because of the lockdown. There was no way to tell me that my son was ready for breast milk. So, the hospital instead gave him a milk supplement. It united with Taimor 20 days after he first put on a ventilator
DR.SAHABA RASOOL
This Kashmiri doctor told the story of another pregnant woman. She refused to be admitted in the hospital because there was no way.  She could tell her family, She was at the hospital. She was brought in unconscious the next day and she lost her unborn baby.
Ateeqa Begum has been living alone ever since her only son defined on his way home. After picking up her medication. Her son shifted to jail. In an Indian city and there is no now I can travel that far to see him.
Our men still haven't visited fearing detention by police on the way to our relative's house. Since the military siege began stories like these ones are coming to the fore, one by one and with great difficulty. Local Journalists are struggling to report one of the biggest stories of their time in the face of restrictions and intimidation from security forces.
Kashmir valley Under siege
'' I'll kick you with my boots and take you to the governor house'' Policeman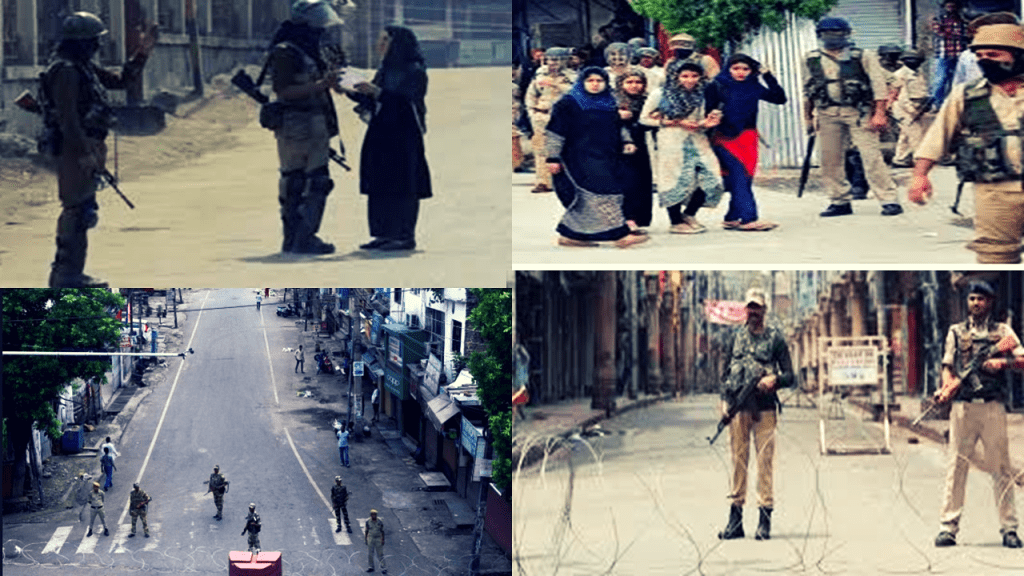 One policeman told that women can't move out of their homes without a male companion for fear of harassment. But we should not remain silent . If we come out and speak , someone will hear us ,coming out to work is my of protesting.
Also Read:
Babri Mosque History and Hindu Nationalist movements history