If you don't know how many airlines are there in Pakistan . Then this information will clear your misconceptions and provide you brief introduction to airlines of Pakistan whether private or national . First of all I will show you the functional airlines of Pakistan currently in operations around the globe.  There are only three airlines in Pakistan. Lets start with the first . | List of Pakistani Airlines
Airblue
Airblue is a private airline of Pakistan . Airblue operates scheduled international and domestic flights to Saudi Arabia , United Arab Emirates, Oman . It is low cost airline. It was founded in 2003 . The owner of Airblue is Shahid Khaqan Abbasi.
Airblue started its operations on June , 2004 with three leased aircrafts, Airbus A320-200. It launched its first international flight on August 2005 from Karachi to Dubai. The current fleet of consist of 10 aircrafts including Airbus A320-200 with capacity of 180 passengers and Airbus A321-200 of 220 passengers capacity .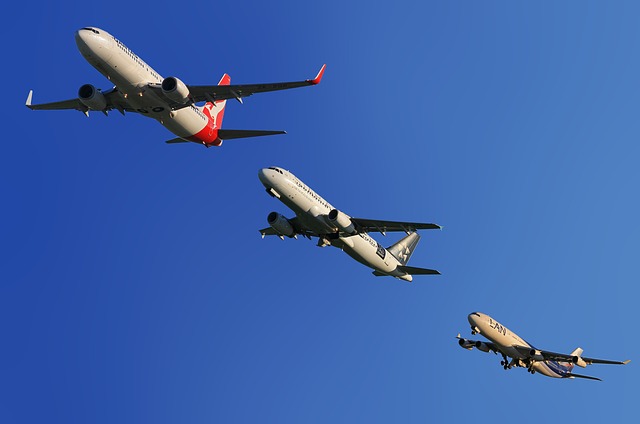 Pakistan International Airline(PIA)
PIA was founded on October 1946 as orient airways but after independence it merged and nationalized as new PIA in 1955 . PIA started its international flight to London in 1955. PIA play a vital role in creation and setting up Emirates airline .
The fleet of PIA consist of 32 aircrafts including Boeing 777 , ATRs and Airbus A320-200 on its 55 destinations including 18 Domestic and 25 International to Asia , Europe ,the Middle East and North America . PIA is the largest and best International Airline of Pakistan. PIA owns hotels like Roosevelt Hotel in New York city , Sofitel Hotel in Paris .
Serene Air
Serene Air is a private Pakistani airline . It start its operations on 29th January, 2017. It obtain license from Pakistan Civil Aviation Authority in November ,2016. The CEO of Serene Air is Air Vice Marshal (R) Muhammad Safdar Malik. The fleet size of this airline is only 3 that have Boeing 737-800 on its 6 destination within Pakistan.
There are three charter Airlines which are Askari Air Pakistan , ASSL ,Princely Jets .
Defunct Airlines of Pakistan
Now here is the list of Defunct airlines of Pakistan .
Aero Asia International , The callsign of this airline was AeroAsia . It started its operations in 1993 and ceased its operations in 2007. Air Eagle was also belong to Pakistan its operations started in 2006 and ended in 2010. Shaheen Air was the second largest airline in Pakistan but ceased/closed operations due to credit and financial problems . This airline started in 1994 and closed in 2018 .
Others are Air Indus  started Operations in 2010 and closed in 2015 . Bhoja Air from 1993-2012. JS Air from 2006-2011. Rayyan Air from 2009-2014. | List of Pakistani Airlines
Ex-Military Chief Pervez Musharraf – Rise and fall of Pervez Musharraf – Pakistan