Here I'm going to share with you a formula to write a blog post that can generate 40000+ visitors. How to write a perfect blog post? How to write a blog post from start to end. The formula that I'm going to share with you works for many types of the blog like B2C, B2B, Personal or Corporate Blog.
Title
The first tip is to start with a Title, Don't start writing the post unless you have an exact title for the post you are writing. 80% of people read your headline while the remaining 20% click to read the rest of the content. It does not matter how beautifully written the content, how amazing the blog post you write.
So, if you don't write a perfect title for the post, no one will read the rest of your post. They all come down to your headline (title). If you need creativity or ideas for the post title. Go to a book store or grocery store.
You check the magazines and see the title of the magazines related to health and fitness. You see the titles written as "How to Lose weight in 30 days", "How to save $100 a month." It does not matter what kind of magazines these are. Whether it is Business Magazine or Fitness Magazines.
They all have catchy Titles. I use the basics like, How To a lot, I use Livspace posts. These things worked wonder for me. So, the main focus should be on your Title of the Blog post.
Introduction
The second tip is writing a blog post introduction. It is basically your introduction. You need to put a bold statement, that I have used that I'm going to share with you How to get 40000 visitors with this formula. How it worked for me like that. Talk about what's gonna be covered in the post. Give your audience a quick overview of your post about what are you going to tell them in this post.
It is a great way to hook them in, as well, to get them to go more into your blog post, read more, and even leave comments.
Body
Now we have done with Title and Introduction. Let's start the body text of the post. It should include subheadings. Use only one H1 heading We already used in Title. Now use H2 and lower-level headings. Keep your content easy for the reader. Use simple words, don't use technical language that ordinary people have no understandings. Keep your paragraph's length 5 to 6 lines maximum.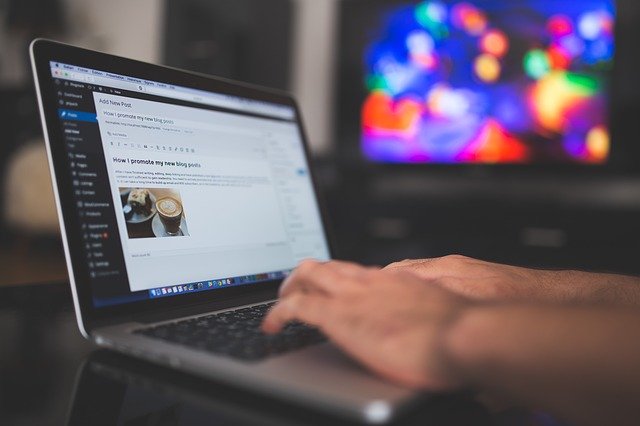 Don't hesitate to link other websites. If any of the words that have more details on other websites link to them. It increases your credibility. For example, if I'm talking about the World Health Organization, the user wants to know about this So You can link this to their official website. Like WHO this. It means you are providing more sources of information. When you link any other website, choose the option of open in a new window.
Conclusion
Last but not the least, you wanna wrap up your post with a conclusion. You should summarize your post. Summarize the conclusion with a question. Because ending with a question for the audience, people leave more comments. When they leave comments, it creates more engagement.
So it's really important you end by leaving a question. Sometimes people click to your post and scroll to read the conclusion then read the rest of your post. In other words, they just look at what is the result of all the data or content you provided in the post.
And here is the bonus Tip, a very few people do it. When you to other websites it flatters them. People like to get backlinks free of cost. When you link to someone it derives more traffic for them. You can mail those blogger website owners by saying that " I am a huge fan of your work and love to read your posts. I linked so many posts of you in my latest posts. You can check out there.
A lot of people who get linked out to, don't mind sharing articles on Twitter. It generates more traffic to the blog owner, and it makes the person you link to look great! So that's it. | 40000+ Visitors Per Blog Post
The tips that I have shared with you belong to Blog Post writings. SEO, use of Media (Images) Keywords, or Keyphrases are the parts of SEO. I'll write another post on SEO.
If you have any queries or questions leave a comment. I'll respond to you shortly. Also, read the following;
Real Online Earning Methods in Pakistan |5 Methods that 100% work